Auricular Medicine Seminar
Registration:
$400.00* If registered 30 days before seminar date
(Cannot be combined with any other offer)
$500.00* thereafter
(See special offers under Discount Opportunities)
*Includes an extensive seminar syllabus, treatment algorithm, light breakfast, light lunch & refreshments
Learn this sophisticated auricular system introduced by Dr. Nogier in 1965
Students will understand the concept of the
vascular autonomic signal (VAS)
bioeneregetic field of the ear (BEF)
tissue and color filters' use
Students will be able to utilize these concepts in their daily practice thus enhancing the clinical outcome beyond what any currently known acupuncture system can offer. Auricular medicine will provide practitioners with invaluable diagnostic information. In addition, it will provide the tools to overcome energetic blockages and treat some of the most difficult medical problems.
Auricular medicine has proven to be essential in addressing medical problems such as
chronic fatigue syndrome
fibromyalgia
pain
psychoemotional disorders
allergies among others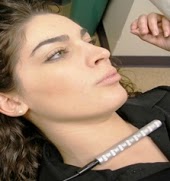 (It is strongly recommended that participants be familiar with the principles of basic and advanced Auricular Therapy prior to attending this seminar)
9:00am-1045:am
Historical perspectives
Basics of Auricular Medicine
Review of Auricular Phases & Territories
10:45am-12:30pm
Bioenergetic Field of the Ear
Practice of Detecting the Auricular BEF
Vascular Autonomic Signal (VAS)
Practice of Nogier's Phase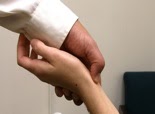 12:30pm-1:00pm
Lunch (provided)
1:00pm-2:45pm
Filters & Their Use in Auricular Medicine
Practice of Using Auricular Filters
2:45pm-5:00pm
Clinical practice of point identification and treatment
Sunday:
8:00am-1045:am
Clinical applications of three-phase auricular therapy
10:45am-12:30pm
Auricular Medicine Evalution/Laterality/Oscillation
Biological Evaluation
12:30-1:00pm
Lunch (provided)
1:00pm-2:45pm
Practice of Auricular Medicine Protocols
Addressing Various Medical Problems Utilizing Auricular Medicine
2:45pm-4:00pm
Addressing Various Medical Problems Utilizing Auricular Medicine