SAAT
Soliman Auricular Allergy Treatment
Registration:
$750.00
*Includes a seminar syllabus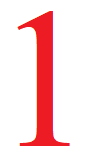 Used to treat:
Food allergy
Drug allergy
Environmental allergy
Highest success rate compared to any other allergy treatment
Learn this outstanding method and empower your practice
SAAT (Soliman Auricular Allergy Treatment) - Patented
Allergies are some of the most common medical problems encountered in daily practices. They are also some of the most difficult problems to treat and eliminate. The established Western medical treatment for allergies is both cumbersome and risky. Some acupuncture techniques offer various methods that may help attenuate the allergy symptoms and at times help eliminate the allergy symptoms for some period of time.
SAAT (Soliman Auricular Allergy Treatment) is a newly introduced powerful technique that provides the longest relief from allergy symptoms compared to any other acupuncture methods. In clinical practice for several years, this technique offered unprecedented relief from allergies with no recurrence of the allergen treated.
For any particular allergen, the technique involves a one-time insertion of one needle in the ear that allows the elimination of the allergic reaction to that particular allergen. The treatment is also likely to eliminate any cross allergies for that particular allergen.
SAAT Technique is a powerful one treatment with one needle approach resulting in long term remission of symptoms.
SAAT technique is recommended for the treatment of all types of allergies including environmental allergies, food, medications, and toxins.
Learn this new outstanding technique in a two-day workshop provided by Nader Soliman M.D., who introduced the SAAT technique and utilized it successfully and extensively for the past 10 years.
Reading Material
Successful Treatment for Alpha Gal Mammal Product Allergy Using Auricular Acupuncture: A Case Series
A Comparison Study of the Effectiveness of SAAT (Soliman's Auricular Allergy Treatment) Approach and Nogier's Allergy Treatment Technique
Effect of Soliman Auricular Allergy Treatment (SAAT) on IgE-mediated Reactions Due to Exposure to Mammalian Meat Oligosaccharide, Galactose-α-1,3-Galactose